Moss & Company is Southern California's leader in property management.
We take pride in our reputation as the premier regional expert with a hands-on approach, personalized services, and cutting-edge tools and resources in both the residential and commercial real estate sectors.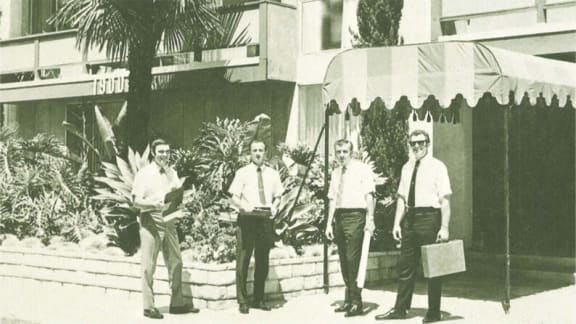 Founders of Moss & Company, Circa 1969
Moss & Company was founded in 1960 by Ron Tamkin, Morton Kirshner, Allen Sackler, and John Liebes in Los Angeles, California. The founders embarked on the journey by syndicating real estate under the fundamental concept that every property is a separate and very real individual business. To achieve success, they knew they had to put people first and to root the company culture in common goals and values. Since then, this concept of "managing as an owner" has been the backbone of our organization's growth and success.
In 1990, as the demand for the specialized regional expertise in property management grew, Cindy Gray, now managing partner, introduced third-party property management to Moss & Company. The company continued its growth while earning its reputation as Southern California's leader in property management.
Today, Chris Gray serves as president of Moss & Company. Chris manages the company along with the executive team, while guided by the principles and values that are rooted in our humble beginnings.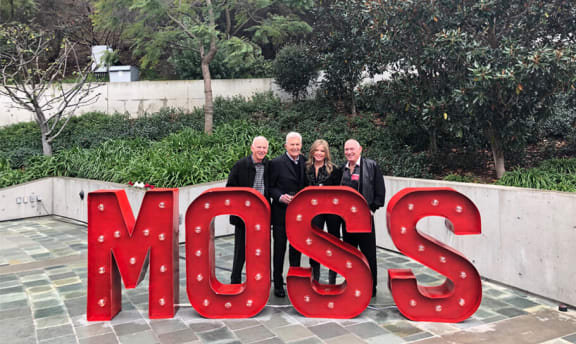 Surviving Partners of Moss & Company in 2018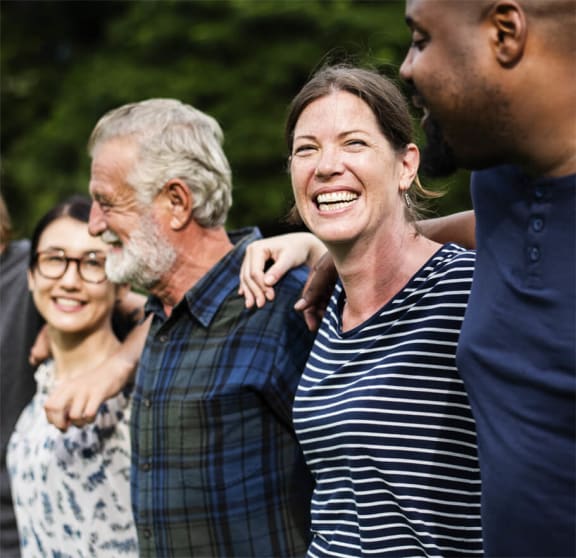 "We manage properties, but our business is about people first. That is why for us it's always personal."
- Chris Gray, Moss & Company
COMPANY CULTURE
Our family-like culture is based on relentless employee support and empowerment, which in turn attracts the best talent in the industry and results in unprecedented employee tenure. Our passion for service is deeply embedded and evident from day one. Each team member is encouraged to take ownership in everything they do, ensuring accountability and swift action. "Managing as an owner," where every decision counts and every team member matters, is what ultimately sets us apart as a culture.
LEAD GENERATION
Our marketing process of syndicating apartment availability to over 30 websites creates anywhere from 10,000 to 20,000 prospective resident leads in any given month. We track the source of each lead to determine marketing spend and analyze the call volume by the hour to ensure proper leasing coverage. Our robust regional presence, along with our inter-company referral program and lead tracking, is what gives a true competitive advantage in the market.
CENTRALIZED LEASING
Our Leasing Concierge process centralizes all our leads in one place, resulting in the most effective and cost-efficient ways to capture every prospective resident. Our professional and knowledgeable staff assures no lead is lost by attending to every call and every email, and guiding the prospective residents in their search for a place that works best for them.
CENTRALIZED MAINTENANCE
With a team of over 50 technicians, ranging in specialties from general maintenance to licensed electricians, Moss & Company is ready to respond to any maintenance need. Our annual quality and liability inspections ensure efficient property operations, making SCEP inspections a painless and inexpensive process. The maintenance department also takes responsibility for obtaining capital improvement bids, takes direct involvement in the city inspections to ensure full compliance of the properties, and handles all water intrusion issues to minimize liability exposure for our clients.
CORPORATE SUPPORT
You can rest assured that your investment will be supported and regularly attended to by our corporate team of seasoned real estate professionals. All of our onsite staff are guided by assigned regional portfolio managers to ensure all administrative, financial, and operational functions of the property are on track. Our AP team closely monitors and processes all payables for each property, serving as the first line of defense in the auditing process. Our clients are also assigned a senior-level accountant responsible for financial reporting, analysis, and reconciliation of General Ledgers, maintaining insurance, property taxes, business license, and amortization schedules.